+ Energy Healing     + Spiritual & Natural Health Teacher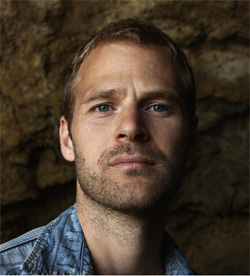 Charlie Goldsmith
"For 18 years Charlie Goldsmith kept his healing ability out of the public eye. It has always been Charlie's intention to expose his work to multiple scientific studies."
"It wasn't until after his first hospital study, completed in 2013 by doctors at a hospital in New York, that it became public. The study was designed to build a case for a double-blind study in the future. It was published in 2015." Read the 2013 hospital study.
Charlie is also the subject of a USA television series called The Healer on TLC which premiered 6 November 2017.
Charlie doesn't charge people when he works on them.
Revisiting Energy Healer Charlie Goldsmith's Work One Year On | 7NEWS Spotlight - 1 September 2019

Check out Charlie Goldsmith's My Good Habits program where "Charlie shares his good habits, that took him on a journey towards creating a healthier, happier life.."
Listen to Charlie Goldsmith on the Fearlessly Failing with Lola Berry podcast.