+ Spiritual Teachings + Metaphysics
Seth is non-physical consciousness who, during the 1960s to mid 1980s, spoke through the author Jane Roberts while she was in trance, and coined the phrase "You Create Your Own Reality".
Seth has become an internationally acclaimed spiritual teacher and books written by Seth have sold over seven million copies and have been translated into over eleven languages. Books written by Seth include "Seth Speaks - the Eternal Validity of the Soul" and "The Nature of Personal Reality".
BOOKS BY JANE ROBERTS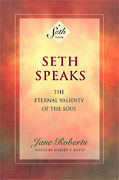 SETH SPEAKS - The Eternal Validity of the Soul
A Seth Book by JANE ROBERTS
"Perhaps the most popular of the Seth books. In it he discusses the eternal validity of the soul and presents his very unique and original view of physical and non-physical reality. Topics include: what to expect immediately after death, how to glimpse into past lives, ways to contact those who have died and more..."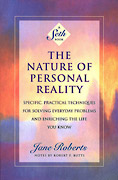 THE NATURE OF PERSONAL REALITY
A Seth Book by JANE ROBERTS
"Considered by many to be one of the finest metaphysical books ever written! Seth provides a clear articulation of how people create their reality from their thoughts, emotions and beliefs and provides the tools for individuals to truly take charge of their minds and their lives."
Quotes from Seth
"Events are not things that happen to you. They are materialized experiences formed by you, according to your expectations and beliefs."
"If you do not like your experience, then you must change the nature of your conscious thoughts and expectations."
"Now, you ARE your entity (your soul). You are its materialization in space and time as you understand it. There is no division between your entity and what you are..."
"As I have said before, time as you think of it does not exist."