with Lee Witting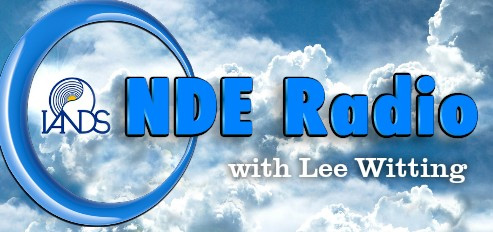 The International Association for Near-Death Studies (IANDS) presents NDE RADIO, a weekly exploration of near-death experiences (NDEs), shared NDEs, out-of-body and other spiritually transformative experiences, produced and hosted by founder Lee Witting.
The show features worldwide guests with first-hand stories of near-death and out-of-body experiences, as well as researchers, clergy, educators, medical staff, military, and media exploring NDEs. "Our mission is to help validate, educate and support experiencers and those who care for them."
NDE RADIO airs live every week on TalkZone.com and the 400+ interviews recorded since 2013 are archived for listening to free, at any time. To listen to previous shows, just click on Past Shows on the TalkZone website, or visit the NDE RADIO library on YouTube.
Host Lee Witting is himself a near-death experiencer and is a chaplaincy NDE researcher who holds a doctorate in NDE Studies.
As the world's pioneer organisation for exploring what happens when the soul leaves the body, IANDS is expanding its educational efforts through broadcasting with NDE RADIO. For further information about the work of IANDS, its publications, outreach activities, local chapters, conferences and more, check out the IANDS website.